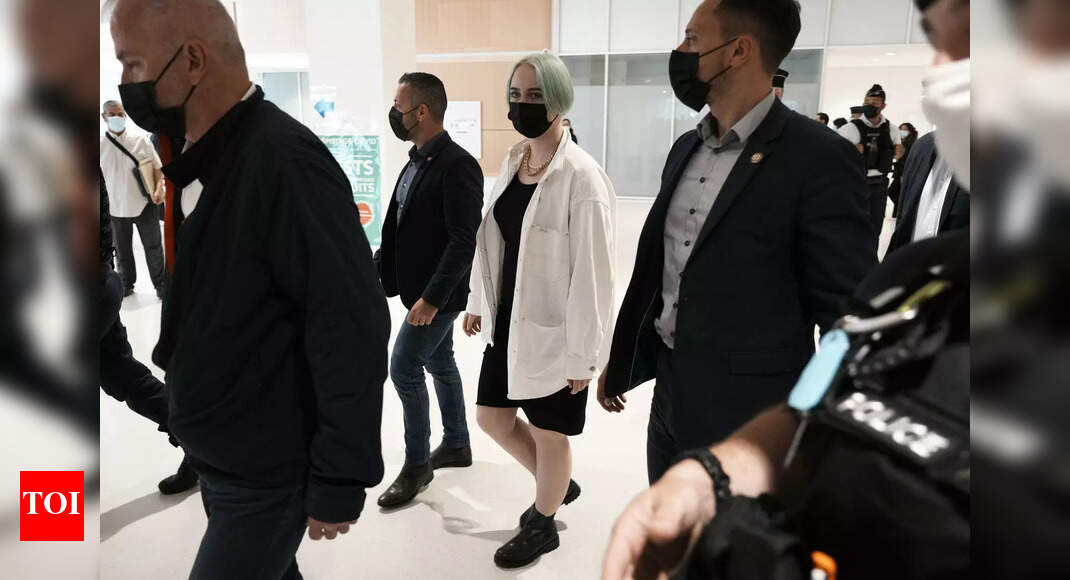 PARIS: A French court handed down suspended prison sentences of between four to six months to 11 people on Wednesday who were found guilty of harassing a teen online over her
anti-Islam videos
.
The prosecutions came after the teen, known as
Mila
, was forced to change schools and accept police protection due to threats to her life.
Since her first videos in 2020, the previously unknown schoolgirl has become a divisive public figure in France, seen by supporters as a symbol of free speech and the right to blasphemy, and by critics as deliberately provocative and Islamophobic.
The court in
Paris
tried 13 people from several French regions aged 18 to 30 who were charged with harassing Mila, including with death threats.
One of them told her she deserved "to have your throat cut."
In its judgement on Wednesday, the court acquitted one of the defendants for lack of proof, while another was released due to a procedural problem.
The remaining 11 were handed suspended sentences, meaning they will not serve time in jail unless they are convicted for other offences, with some ordered to pay damages of 1,500 euros (1,800 dollars) and legal fees of 1,000 euros.
"We won and we will win again," Mila told reporters outside the court. "I want us to never again make the victims feel guilty."
The Mila case has received such widespread public attention because it touches on several contemporary issues in France, from the effects of cyber harrassment and hate speech online to the country's free speech laws and attitudes to religious minorities.
In a first viral video posted on Instagram in January 2020, Mila, then aged-16, responded to personal abuse from a boy who she says insulted her "in the name of Allah."
She launched into an expletive-laden rant, declaring that "Islam is shit (…) Your religion is shit" along with other comments that would be highly offensive to practising Muslims.
France's strict hate speech laws criminalise inciting hatred against a group based on their religion or race, but they do not prevent people from criticising or insulting religious beliefs.
President Emmanuel Macron came to her defence, saying that "the law is clear. We have the right to blaspheme, to criticise and to caricature religions."
Mila received over 100,000 hate messages and death threats over her video which was widely shared, her lawyer Richard Malka told the court.
Undaunted, she published another one in November 2020, reaffirming her original tirade.
The trial in Paris saw the threats made by the defendants read out in court.
Some said they simply did not think before tweeting.
A 21-year-old language student identified as Lauren G. said she was "tired of seeing her (Mila's) name all the time in my news feed."
One of her co-accused, 19-year-old Axel G., said he reacted in anger because he considered Mila's remarks about Islam to be "racist" and "blasphemous."
"Social networks are like the street," the presiding magistrate said on Wednesday as he handed down his judgements. "When you cross someone in the street, you don't insult, mock or threaten them.
"What you don't do in the street, you don't do on social media," he added.
French prosecutors on Tuesday said they have opened an investigation into a wave of racist comments posted on Twitter targeting members of the national football team after they were eliminated from the ongoing Euro 2020 tournament last week.