FreeMarker template error (DEBUG mode; use RETHROW in production!):
The following has evaluated to null or missing:
==> pageData.metadata.sectionUrl [in template "common/staticProperties.ftl" at line 44, column 31]
—-
Tip: It's the step after the last dot that caused this error, not those before it.
—-
Tip: If the failing expression is known to legally refer to something that's sometimes null or missing, either specify a default value like myOptionalVar!myDefault, or use when-presentwhen-missing#if>. (These only cover the last step of the expression; to cover the whole expression, use parenthesis: (myOptionalVar.foo)!myDefault, (myOptionalVar.foo)??
—-
—-
FTL stack trace ("~" means nesting-related):
– Failed at: #assign chartBeatSection = pageData.m… [in template "common/staticProperties.ftl" at line 44, column 5]
– Reached through: #include "/common/staticProperties.ftl" [in template "masterPage.ftl" at line 2, column 1]
– Reached through: #include "/masterPage.ftl" [in template "pages/story.ftl" at line 1, column 1]
—-
Java stack trace (for programmers):
—-
freemarker.core.InvalidReferenceException: [… Exception message was already printed; see it above …]
at freemarker.core.InvalidReferenceException.getInstance(InvalidReferenceException.java:134)
at freemarker.core.EvalUtil.coerceModelToTextualCommon(EvalUtil.java:479)
at freemarker.core.EvalUtil.coerceModelToStringOrUnsupportedMarkup(EvalUtil.java:434)
at freemarker.core.Expression.evalAndCoerceToStringOrUnsupportedMarkup(Expression.java:141)
at freemarker.core.BuiltInForString.getTargetString(BuiltInForString.java:34)
at freemarker.core.BuiltInForString._eval(BuiltInForString.java:29)
at freemarker.core.Expression.eval(Expression.java:101)
at freemarker.core.MethodCall._eval(MethodCall.java:55)
at freemarker.core.Expression.eval(Expression.java:101)
at freemarker.core.Assignment.accept(Assignment.java:134)
at freemarker.core.Environment.visit(Environment.java:331)
at freemarker.core.Environment.visit(Environment.java:337)
at freemarker.core.Environment.visit(Environment.java:337)
at freemarker.core.Environment.include(Environment.java:2694)
at freemarker.core.Include.accept(Include.java:171)
at freemarker.core.Environment.visit(Environment.java:367)
at freemarker.core.Environment.visitAndTransform(Environment.java:496)
at freemarker.core.CompressedBlock.accept(CompressedBlock.java:42)
at freemarker.core.Environment.visit(Environment.java:331)
at freemarker.core.Environment.include(Environment.java:2694)
at freemarker.core.Include.accept(Include.java:171)
at freemarker.core.Environment.visit(Environment.java:331)
at freemarker.core.Environment.visit(Environment.java:337)
at freemarker.core.Environment.process(Environment.java:310)
at freemarker.template.Template.process(Template.java:383)
at org.springframework.web.servlet.view.freemarker.FreeMarkerView.processTemplate(FreeMarkerView.java:391)
at org.springframework.web.servlet.view.freemarker.FreeMarkerView.doRender(FreeMarkerView.java:304)
at org.springframework.web.servlet.view.freemarker.FreeMarkerView.renderMergedTemplateModel(FreeMarkerView.java:255)
at org.springframework.web.servlet.view.AbstractTemplateView.renderMergedOutputModel(AbstractTemplateView.java:179)
at org.springframework.web.servlet.view.AbstractView.render(AbstractView.java:316)
at org.springframework.web.servlet.DispatcherServlet.render(DispatcherServlet.java:1373)
at org.springframework.web.servlet.DispatcherServlet.processDispatchResult(DispatcherServlet.java:1118)
at org.springframework.web.servlet.DispatcherServlet.doDispatch(DispatcherServlet.java:1057)
at org.springframework.web.servlet.DispatcherServlet.doService(DispatcherServlet.java:943)
at org.springframework.web.servlet.FrameworkServlet.processRequest(FrameworkServlet.java:1006)
at org.springframework.web.servlet.FrameworkServlet.doGet(FrameworkServlet.java:898)
at javax.servlet.http.HttpServlet.service(HttpServlet.java:634)
at org.springframework.web.servlet.FrameworkServlet.service(FrameworkServlet.java:883)
at javax.servlet.http.HttpServlet.service(HttpServlet.java:741)
at org.apache.catalina.core.ApplicationFilterChain.internalDoFilter(ApplicationFilterChain.java:231)
at org.apache.catalina.core.ApplicationFilterChain.doFilter(ApplicationFilterChain.java:166)
at org.apache.tomcat.websocket.server.WsFilter.doFilter(WsFilter.java:53)
at org.apache.catalina.core.ApplicationFilterChain.internalDoFilter(ApplicationFilterChain.java:193)
at org.apache.catalina.core.ApplicationFilterChain.doFilter(ApplicationFilterChain.java:166)
at org.apache.catalina.core.ApplicationDispatcher.invoke(ApplicationDispatcher.java:712)
at org.apache.catalina.core.ApplicationDispatcher.processRequest(ApplicationDispatcher.java:459)
at org.apache.catalina.core.ApplicationDispatcher.doForward(ApplicationDispatcher.java:384)
at org.apache.catalina.core.ApplicationDispatcher.forward(ApplicationDispatcher.java:312)
at org.tuckey.web.filters.urlrewrite.NormalRewrittenUrl.doRewrite(NormalRewrittenUrl.java:213)
at org.tuckey.web.filters.urlrewrite.RuleChain.handleRewrite(RuleChain.java:171)
at org.tuckey.web.filters.urlrewrite.RuleChain.doRules(RuleChain.java:145)
at org.tuckey.web.filters.urlrewrite.UrlRewriter.processRequest(UrlRewriter.java:92)
at org.tuckey.web.filters.urlrewrite.UrlRewriteFilter.doFilter(UrlRewriteFilter.java:389)
at org.apache.catalina.core.ApplicationFilterChain.internalDoFilter(ApplicationFilterChain.java:193)
at org.apache.catalina.core.ApplicationFilterChain.doFilter(ApplicationFilterChain.java:166)
at org.springframework.web.filter.RequestContextFilter.doFilterInternal(RequestContextFilter.java:100)
at org.springframework.web.filter.OncePerRequestFilter.doFilter(OncePerRequestFilter.java:119)
at org.apache.catalina.core.ApplicationFilterChain.internalDoFilter(ApplicationFilterChain.java:193)
at org.apache.catalina.core.ApplicationFilterChain.doFilter(ApplicationFilterChain.java:166)
at org.springframework.web.filter.FormContentFilter.doFilterInternal(FormContentFilter.java:93)
at org.springframework.web.filter.OncePerRequestFilter.doFilter(OncePerRequestFilter.java:119)
at org.apache.catalina.core.ApplicationFilterChain.internalDoFilter(ApplicationFilterChain.java:193)
at org.apache.catalina.core.ApplicationFilterChain.doFilter(ApplicationFilterChain.java:166)
at org.springframework.web.filter.CharacterEncodingFilter.doFilterInternal(CharacterEncodingFilter.java:201)
at org.springframework.web.filter.OncePerRequestFilter.doFilter(OncePerRequestFilter.java:119)
at org.apache.catalina.core.ApplicationFilterChain.internalDoFilter(ApplicationFilterChain.java:193)
at org.apache.catalina.core.ApplicationFilterChain.doFilter(ApplicationFilterChain.java:166)
at org.apache.catalina.core.StandardWrapperValve.invoke(StandardWrapperValve.java:202)
at org.apache.catalina.core.StandardContextValve.invoke(StandardContextValve.java:96)
at org.apache.catalina.authenticator.AuthenticatorBase.invoke(AuthenticatorBase.java:541)
at org.apache.catalina.core.StandardHostValve.invoke(StandardHostValve.java:139)
at org.apache.catalina.valves.ErrorReportValve.invoke(ErrorReportValve.java:92)
at org.apache.catalina.core.StandardEngineValve.invoke(StandardEngineValve.java:74)
at org.apache.catalina.connector.CoyoteAdapter.service(CoyoteAdapter.java:343)
at org.apache.coyote.http11.Http11Processor.service(Http11Processor.java:367)
at org.apache.coyote.AbstractProcessorLight.process(AbstractProcessorLight.java:65)
at org.apache.coyote.AbstractProtocol$ConnectionHandler.process(AbstractProtocol.java:868)
at org.apache.tomcat.util.net.NioEndpoint$SocketProcessor.doRun(NioEndpoint.java:1639)
at org.apache.tomcat.util.net.SocketProcessorBase.run(SocketProcessorBase.java:49)
at java.util.concurrent.ThreadPoolExecutor.runWorker(ThreadPoolExecutor.java:1149)
at java.util.concurrent.ThreadPoolExecutor$Worker.run(ThreadPoolExecutor.java:624)
at org.apache.tomcat.util.threads.TaskThread$WrappingRunnable.run(TaskThread.java:61)
at java.lang.Thread.run(Thread.java:748)

500
Internal Server Error Sorry, something went wrong.
Go to homepage and explore more

OR
Checkout latest news around the globe
India showed its commitment to tackle the climate crisis through its five national pledges. Rich nations must follow suit
Updated on Nov 02, 2021 09:17 PM IST
The Maharashtra government is likely to get more than 20 million Covid-19 doses from the Centre for the vaccination drive despite the lowering demand
Published on Nov 02, 2021 09:11 PM IST
A holiday court in Mumbai on Tuesday remanded former Maharashtra home minister Anil Deshmukh to Enforcement Directorate (ED) custody till November 6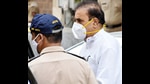 Updated on Nov 02, 2021 09:11 PM IST
Come Dhanteras, and jewellery buying turns into a full-fledged mission for Delhiites to buy what's trending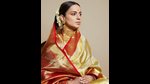 Published on Nov 02, 2021 09:07 PM IST
Animal lovers in Thane, Kalyan and Ambernath have formed a vigilance squad for Diwali to keep an eye on the animals injured due to fire crackers; they'd be carrying first aid kit to treat animals while some that need hospitalisation would be admitted too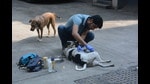 Published on Nov 02, 2021 09:06 PM IST
Xi's physical absence at the 2021 United Nations Climate Change Conference was seen as China's unwillingness to offer any more concessions during this round of talks.

Published on Nov 02, 2021 09:04 PM IST
Story Saved