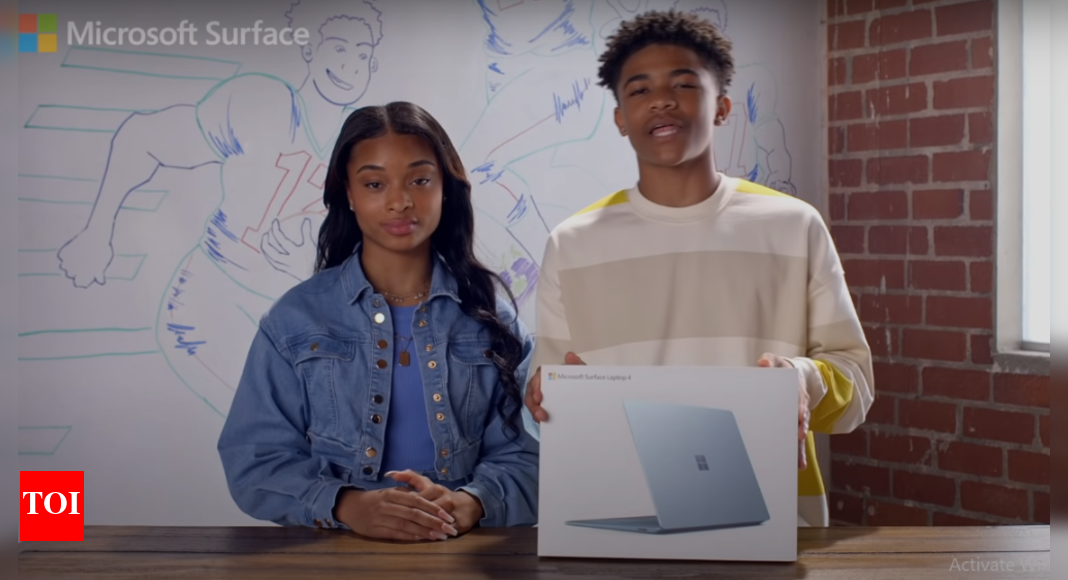 Microsoft has targeted Apple once again with a new ad. The last time, the company went after the supposed shortcomings of the iPad Pro. Now, it has gone after the MacBook Air. With what? The Surface Laptop 4.
The ad shows two teen actors who play siblings, specifically pointing out why you should go for a Surface Laptop 4 and not MacBook Air. Because it has a touchscreen and USB Type-C and A ports. And also, it can run all the Windows apps and "games".
Is not having a touchscreen that much of a drawback? The ad highlights that the Surface Laptop has one USB-C and one USB-A port, something which the MacBook Air does not. Instead, it has two Thunderbolt 4/USB 4 ports, backward compatible with USB-C. The issue with the limited ports in the MacBook is understandable but can be made do with the help of a dongle, so Apple is certainly not leaving you in the lurch entirely. Sure, you have to pay for the dongle.
Gaming is certainly a weak point for the MacBook, but hey, you don't buy a Surface Laptop for gaming purposes also. It is not a gaming laptop and as such can handle light games, which the MacBook Air can also, though there is a chance you might find a lesser number of popular Windows titles that are built for MacOS also.
And a Windows device is able to run apps designed for, ahem, Windows. Touchscreen, connectivity options and yeah, Windows apps. Are you convinced?