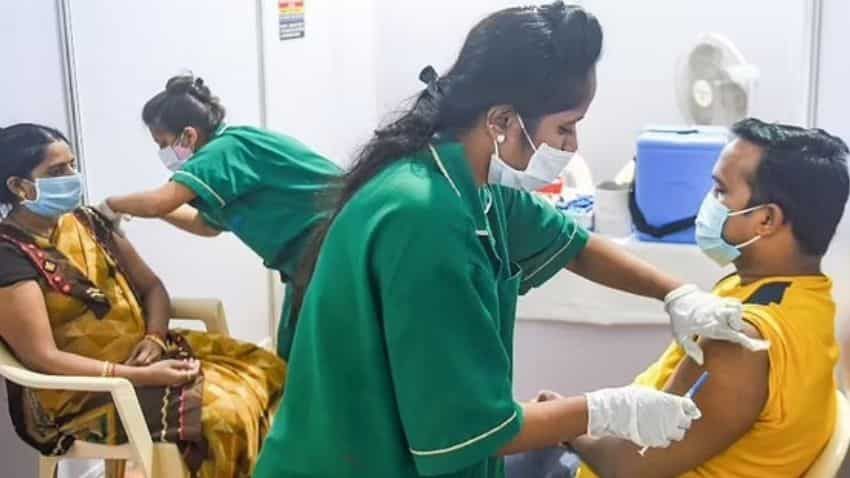 Coronavirus cases India: India has recorded 10,229 new coronavirus cases over the last 24 hours as per the data from the Ministry of Health and Family Welfare (MoHFW).
See Zee Business Live TV Streaming Below:
On the vaccination frontier, the country has administered 112.34 crore vaccine doses so far under Nationwide Vaccination Drive. The recovery rate currently stands at 98.26 per cent, which is the highest since March 2020.
There have been 11,926 recoveries in the last 24 hours increasing the total recoveries to 3,38,49,785. India's active caseload stands at 1,34,096, which is the lowest in 523 days.
It has to be noted that India's COVID-19 tally had crossed the 20-lakh mark on August 7, 2020, 30 lakhs on August 23, 40 lakhs on September 5 and 50 lakhs on September 16. It went past 60 lakhs on September 28, 70 lakhs on October 11, crossed 80 lakhs on October 29, 90 lakhs on November 20 and surpassed the one-crore mark on December 19. India crossed the grim milestone of two crore on May 4 and three crores on June 2.
According to an earlier report by ANI,  Dr Sekhar C Mande, Director General, CSIR said, "We have been able to get a large population vaccinated with the first dose and even with the second dose. Our vaccines do prevent the disease to a large extent. If tested positive after being jabbed, the severity of COVID-19 is also reduced. Even if the third wave comes, then the intensity will be low and much less compared to the second wave."
ANI also reported that Mahindra Agarwal, Professor at IIT Kanpur had said that the emergence of another wave depends on the emergence of a more infectious strain.