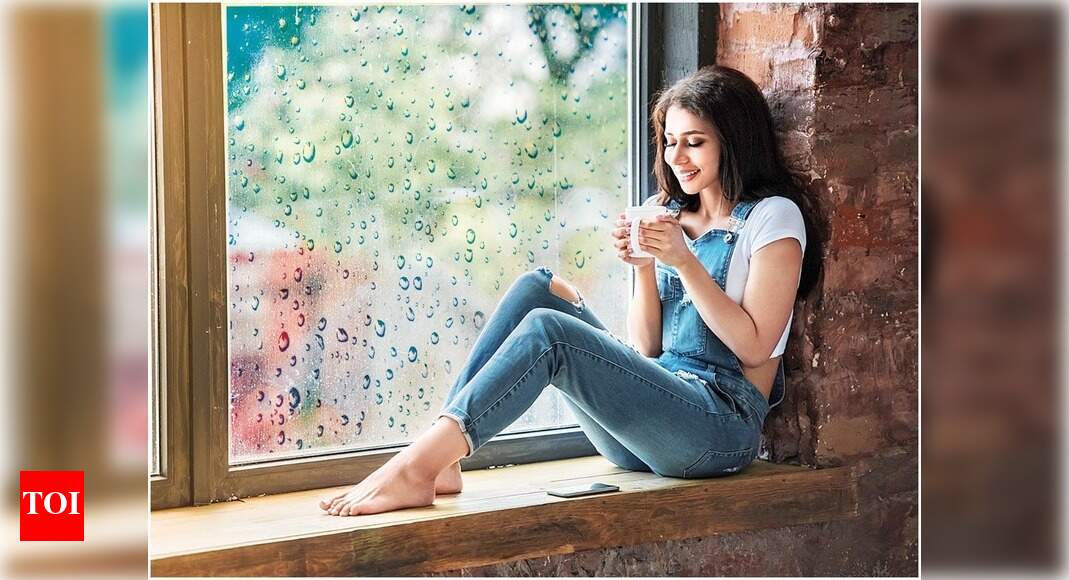 Monsoons are on and it's time to incorporate some chic changes in your home to transform your interiors into a cosy, vibrant, monsoon refuge without burning a hole in your pocket. Luxury interior designer Krish Kothari, the founder and creative head of a design studio says, "As they say, the devil is in the details! So, start with paying attention to minute nuances like sound, fragrance and textures."
With the WFH trend going strong, home-office spaces are still a priority when it comes to doing up your interiors in the monsoon. "People do require multiple work areas, desk lights, chairs, and quiet areas," says luxury interior designer Shibani Jain who is also the founder and CEO of design and décor studio. She believes in using DIY ideas to spruce up your interiors and workspace.
Here are a few décor ideas that can help…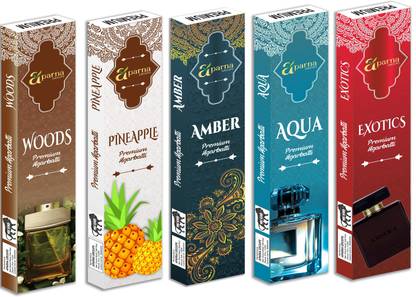 Ornamental plants are a rage

Grow a green hub during this season and introduce some fresh flowers and ornamental plants into your living space for that tropical and refreshing vibe. Invest in brass planters that can double up as centrepieces as well.
Use peripheral illumination

With monsoon's overcast skies, natural light is an issue even with the most well-lit homes. Light up the dark corners with floor lamps in gold, copper and brass to add a peripheral illumination that brightens the entire room.
Bright colours are in

A pop of colour is a quick fix to dull, rainy weather. Experiment with bright coloured or bold printed cushion covers. Use bright yellows and greens to complement the lush greenery visible from your windows and draw the freshness of nature indoors.
Don't ignore fragrance

Along with the pleasant petrichor scent typical of monsoon, the season also brings in a musty smell due to fungal infestation. So don't forget to enhance your surroundings with lemongrass, apple cinnamon or lavender fragrant candles or diffusers.
Accent pieces are important

Using bright colours, they help you stay awake and alive and keep lethargy away, experts say. Raghav Gupta, home decor professional who is the director of an ecommerce decor store adds, An accent piece is a great way to add a fun piece to your space. Stress can sneak up on you but the good news is that you can help to keep your stress levels low simply by using the right colours in your home. You might not even notice it, but your body and your mind both have reactions to seeing colours."
Comfort still rules

Consider using a shag or sheepskin throw for the most luxurious seat in the house. Sink into the soft and rich texture and enjoy a comforting cup of hot chocolate or tea.
Avoid getting too comfortable

Raghav says, "Avoid getting too cozy or comfy when working from home. Invest in a good office chair, a desk and maybe then add a fashionable cushion to go along with that."
TRY THESE DIY IDEAS:

Throw in some bright colours to lift your spirits. Take one of your old large and sturdy serving trays, add legs with wheels below the tray and paint it in vibrant colours. Voila, you have a portable table – take it where you go, in your space!
Cut a nice old sari/s, in mid-to darkish colours, i.e. maroon or royal blue into a square- maybe 0.75-meter square. Stitch up the borders, add some fringed lacing or some beads around the edges. Place it on your lit-up desk light holder- this will instantly provide your room with soft light and double-up as a diffuser to change the mood in your room
Pull out an old brass utensil, turn it around as a base to keep a potted plant in. The brass planter and the plant will add a creative and natural touch to your surroundings. This is also a great way to bring in the outdoors to any interior during monsoons
If you are lucky enough to have a balcony, make this a place to work out. Invest in natural, khus chic blinds to keep out the heat and rain while bringing in a naturally wonderful fragrance