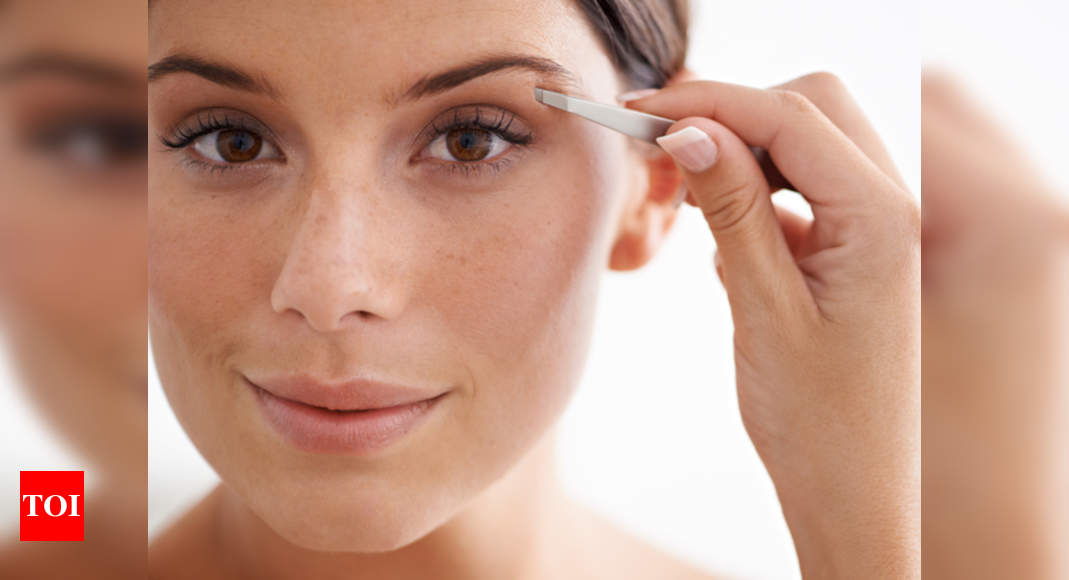 We the pandemic still looming over us, most of us have again home quarantined ourselves. And this means no going out for salon services. Your eyebrows will need self-care and here's what you can do at home to get this in shape. Follow these steps.
Step 1

Use a spoolie to brush your eyebrows up. Make sure your eyebrows are clean and dry before you do this. Once you have brushed your eyebrows with the spoolie, you will be able to find the long hair and the ones which need to be cut short.
Step 2
Use a small sterilized scissor to trim the front brow. While you do so, make sure you do it at a downward angle. This angle is important because you want your brows to look fringy and not straight. The spoolie can be of great help while you are trimming your brow because it pushes the extra hair up and you can trim it with much more ease. You can also use a gel around the shape of your eyebrow, you will exactly get to know what to trim.
Step 3
Now use a tweezer to remove the extra small hair around your eyebrows. This is the most important step because you will have to create an arch with the help of your tweezer. Be careful while tweezing lest you would hurt your sensitive skin around the eyebrow.
Step 4
Use a razor to shave the fine hair across the forehead, temple, and any other unwanted place where you see unnecessary growth. You can also use this for your upper lip.
Step 5

Use a spoolie again to shape up your brow and check if you have been able to trim those extra long hair around your eyebrows properly.