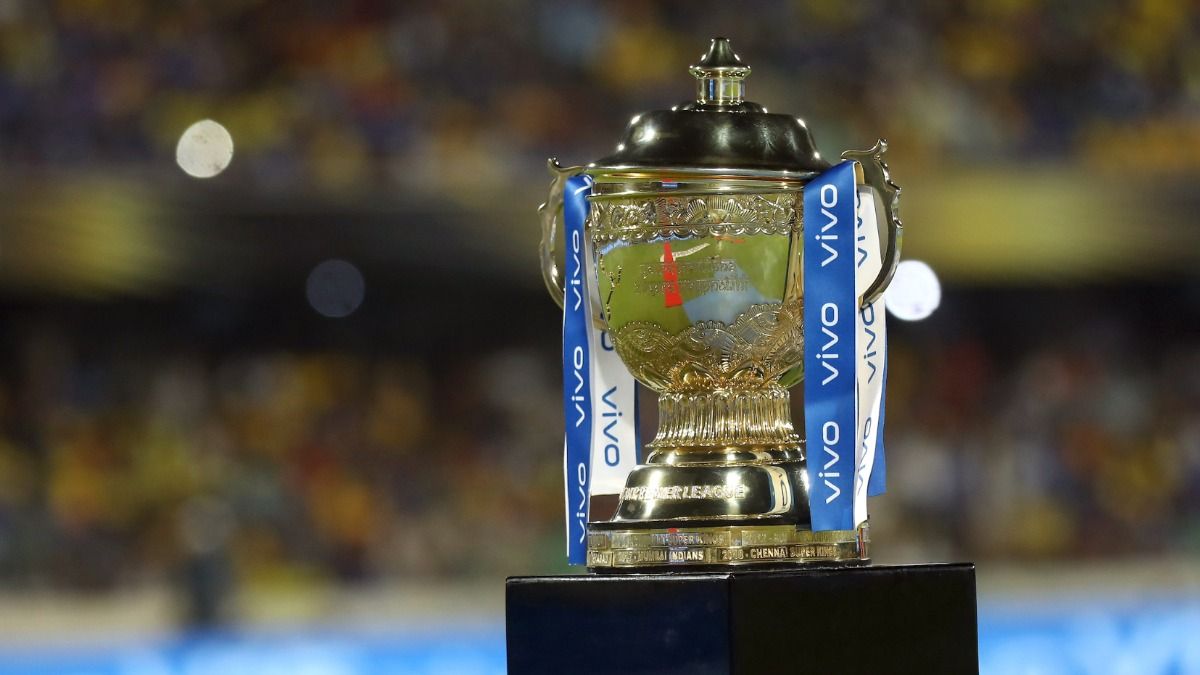 The biggest T20 cricket extravaganza – Indian Premier League will return to India from April 9. After a successful IPL 2020 in the UAE, BCCI brought back the cash-rich league to India despite the spike in COVID-19 cases. The 2021 edition of the league will not be the same as the past years due to the spread of the novel virus but the cricketing standards will remain the same when 8 franchise fought hard in the quest to win the coveted trophy. Also Read – From Super Over to Surya's Brilliance: Here's What Happened When Mumbai Indians and Royal Challengers Bangalore Locked Horns in IPL 2020
Defending champions Mumbai Indians will start their title defence on Friday in the IPL 2021 opener against Royal Challengers Bangalore. The two cricketing powerhouses will look to break their unwanted streaks in the cash-rich as Mumbai Indians have failed to win the opening match of the season since 2012. While RCB have not tasted a win at Chepauk Stadium since 2014. Also Read – IPL 2021: Rohit Sharma Opens up on Life Inside Bio-Bubble, Expresses Gratitude For Following His Passion During COVID-19 Times
The 2021 IPL will bring some newly added flavours to the league. Here are the 10 things which might change the dynamics of the Indian Premier League in the 14th edition. Also Read – IPL 2021: Virat Kohli Expects Mohammed Siraj, Washington Sundar, Navdeep Saini to Raise Level of Playing as RCB Eye Maiden Title
No teams will play their matches in the home venue in the IPL 2021. The cash-rich league will be held in six cities across India – Ahmedabad, Bengaluru, Chennai, Delhi, Mumbai and Kolkata. The decision was taken so that no team will have any unwanted advantage in the season as some of the franchises home grounds are not chosen as the venue for 2021 IPL.
The initial matches of the IPL 2021 will be played behind closed doors while the BCCI will take a call on allowing fans at the late stage of the season.
After a successful IPL 2020 in the UAE, the 14 edition of the league will also have bio-secure bubble. BCCI will appoint up to 4 security staff with each franchise team who will be the designated Bubble integrity managers. They will be part of the respective team Bubbles and travel with the teams for the entire duration of IPL 2021. Their job will be to report any Bio-secure Environment protocol breaches by members of franchises to Chief Medical Officer.
All the teams will install "Scalene Hypercharge Corona Canon (Shycocan), a device that has the ability to neutralise 99.9 per cent of the coronavirus that might be floating in the air in closed spaces."
Families will be allowed to travel to UAE but will have to remain, like players and other staff, in a bio-secure bubble but won't be permitted inside team buses.
The BCCI took a big call and decides to make changes in the length of the match, which now would see the 20th over also concluding in the 90-minute deadline.
In IPL 2021, the third-umpire would now have the option to over-rule on-field umpire's short-run calls. Last year a controversial short-run call was made by the umpire during the clash between Delhi Capitals and Kings XI Punjab (now Punjab Kings).
The IPL governing body decided to scrap the soft signal for both catches as well as for obstructing the field dismissals. Some of the soft signals from the umpire sparked controversy during India vs England series.
A new ball will be taken in case it lands into the stand or outside the ground to reduce to risk of spreading virus.
The general public and media persons will not have access to the Bubble facilities as well as stadiums for any activities. Media were also not allowed during last edition of Indian Premier League.