PVH Corp (NYSE: PVH) published its earnings report for the fiscal first quarter on Wednesday that beat Wall Street estimates. The company attributed its hawkish performance to digital sales and direct-to-consumer channels.
Financial performance
PVH Corp reported $99.9 million (£70.48 million) of profit for the first quarter that translates to $1.38 per share. In the comparable quarter of last year, it had posted $1.1 billion of loss, or $15.37 per share.

Are you looking for fast-news, hot-tips and market analysis?

Sign-up for the Invezz newsletter, today.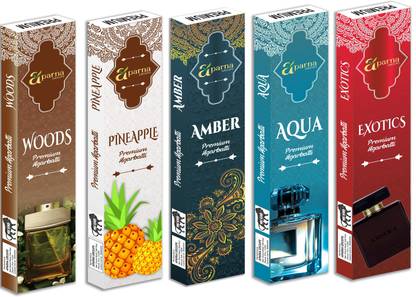 On an adjusted basis, the owner of notable brands like Calvin Klein and Tommy Hilfiger earned $1.92 per share in Q1. PVH Corp generated $2.08 billion of revenue in the recent quarter that represents a year over year growth of 55%.
According to FactSet, experts had forecast the company to post $1.93 billion of revenue in the first quarter. Their estimate for adjusted per-share earnings was capped at a lower 83 cents.
Other notable figures
PVH Corp noted an annualised increase of 95% in revenue attributed to its digital channels. Its directly-operated digital commerce segment, on the other hand, recorded a year over year growth of 66% in revenue. At 59.1%, the clothing company's gross margin jumped significantly from last year's 49.5%.
Q2 and full year guidance
For the fiscal second quarter, PVH Corp now forecasts an up to 36% increase in revenue and $1.15 to $1.18 of adjusted EPS. It also raised its guidance for the full financial year to $6.50 of per-share earnings on an adjusted basis.
Leadership updates
The NYSE-listed company announced leadership updates on Wednesday as well. Its chief operating and financial officer, Mike Shaffer, it said, will exit the role in September. The New York-headquartered firm has already started an external search for a new CFO. PVH Corp also named Trish Donnelly as the next CEO of Calvin Klein as Cheryl Abel-Hodges steps down on July 1st. Abel-Hodges will act as an advisor through February 2022.
Impact on the share price
PVH Corp shares were seen more than 3% up in after-hours trading on Wednesday. Including the price action, the stock is now exchanging hands at $113 per share. In comparison, it had started the year 2021 at a lower $96.50 per share.
PVH Corp performed fairly downbeat in the stock market last year with an annual decline of a little under 10%. At the time of writing, the U.S. company has a market cap of $7.80 billion.
Invest in crypto, stocks, ETFs & more in minutes with our preferred broker,
eToro






7/10
67% of retail CFD accounts lose money