Quick Jumplinks to Navigate
Showcasing the diverse culture of India and the graceful ripple of the mighty Ganges, Bihar is a true wonderland in all senses. Attracting flocks of crowds throughout the world through its rich history, diverse culture and geographical topography, Bihar has become a hub for tourism.
The tranquility of flowing Ganga, the drama of ancient caves, the cultural treasures in the form of forts and the true delight of vast farms and forests, there are numerous reasons why Bihar is worthy of a spot in your bucket list.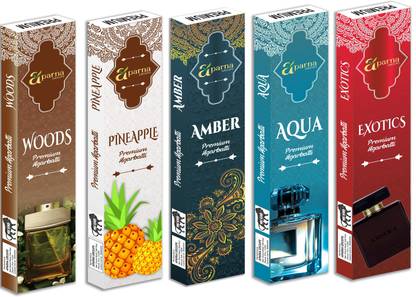 If you are a traveller and are looking for a place where different diversities coexist, then making a stop here will let you explore a glimple of Jainism, Buddhism, Islam and Hinduism, altogehter. While most travellers visit for Buddhisht and Jain pilgrimages, the recent boom in travel has further uncovered various hidden gems of Bihar. Be it the historical monuments settled in ruins or the wondrous new projects like dolphin watching near the stream of Ganga, visitors are spoiled of choice when it comes to exploration of this bountiful state. Sounds Good? Then continue reading because it will get even better.
1. Nature & Beauty
Being located in a subtropical climate and experiencing different kinds of weather, the natural serenity of Bihar has been exciting tourists. Be it lush green fields loaded with poppy seed plantations or the rolling hills connected to Nepal on its north, the serenity here is quite appreciable.
The areas of Champaran are loaded with national parks and wildlife reserves and further provide visitors a chance to indulge in safaris and walking tours.
The town of Rajgir on the other side lets you explore beautiful topographical caves dating back to old age. One such wonder is the cluster of Barabar Caves, exploring which is an adventure in itself.
The gushing waterfalls in Kaimur and the dolphin reserve at Vikramshila, Bhagalpur have also made it easy for tourists to explore the best of nature.
The state has also developed various botanical gardens and conserved parks to ensure that its locals as well as tourists enjoy the best of nature while picnicking within city reaches. From silent lakes to thundering streams of Ganga, Nature and Beauty Bihar holds no comparison.
2. Cuisine
Having one of its borders lined with Nepal on the North and Indian states like West Bengal and Uttar Pradesh on the West, Bihar has experienced quiet heterogeneity in its food Culture. Ranging from "nukkad-side" pakoras to luxurious gold plated "thaalis and meals", one will find numerous delicious items to chomp upon.
The influence of Buddhism and Jainism has made it easy for tourists to find Vegan as well as Vegetarian food at almost every nook and corner of this state. Ranging from a Sattu Paratha made on fire to dumplings made on steamers, the essential factor of "What will I eat?" will be easily solved here.
Savoured by everyone who visits this diverse state, Litti Chokha is one of the most common dishes in Bihar, and to be honest, it does deserve all this fame. Dipped in whole ghee and made using rich ingredients, Litti Chokha must be declared as the regional dish of this state. For the ones having a sweet tooth, ,any sweets like Khaja and Laung Latika are usually made in lots in various households and are savoured for a whole month. In case of drinks, freshly prepared Sattu Sharbat and Bael Ka Sharbat can be found at various roadside stalls as you tour along the old cities.
Therefore, if you are craving for some strong flavours and unique concoctions, the cuisine of Bihar will totally leave you baffled.
3. Wildlife
The exquisite marine life, the thriving birdlife and the vast variety of flora and fauna has made Wildlife of Bihar really accessible to the tourists. Home to numerous wildlife reserves and national parks, Bihar is providing a home and all natural surroundings to numerous different species of land and marine animals. There you have it, the reason why so many wildlife lovers are attracted to Bihar.
While Valmiki National Park has been a one stop destination for the ones interested in safaris and bird watching, it has also been a home to many Wild Animals like Elephants, Red Panda, Royal Bengal Tiger and Indian Bison. Other locations like the Pant Wildlife Sanctuary and the Kanwar Lake Bird Sanctuary are also famous for the perfect facilities for the wildlife to thrive, and have received various awards and fellowships in the field of Animal Reserve.
Added to the list recently is the Vikramshila Gangetic Dolphin Reserve, which has been providing a home to dolphins. Being the first and the only one dolphin observatory in the country, this specific location is allowing people to explore this majestic mammal from a close range. Till now, no one of you would have known that Bihar has dolphins as well. Go on and continue the session of reading as who knows that you might find more hidden features of this rustic state.
4. Birth Place of Buddhism and Jainism
Associated with the myths of Sanatana Dharma, legends of Buddhism and essence of vast ancient history, Bihar has been a cultural circuit. With so many locations related to Gautama Buddha and being the birthplace of Vardhamana Mahavira, this state boasts of a diversified culture. Many destinations related to Jainism like the Jal Mandir of Pawapuri and Jain Mandir of Lachaur, the Jain History of Bihar dates back to the sixth century BC.
The pious town of Bodh Gaya on one hand has been attracting various Buddhist Pilgrims towards the Mahabodhi Temple and the Bodhi Tree, the places like Nalanda, Rajgir and Vaishali on the other hand have been a seat of many famous Indian dynasties. Since most of the locations related to Buddhism and Jainism lie off the beaten track, the journey towards them becomes even more memorable.
Bihar has been a cradle of myriad religious sentiments and landmarks, an essence of which can be seen in its traditions and culture too. With different communities living together, Bihar experiences a carnival like vibe throughout the year by hosting many fairs and festivals. From Buddha Purnima to Mahamastakabhisheka Festival, various events are celebrated in many different towns of Bihar with an intention of the purification of soul.
From monasteries to temples and from ancient cultural caves to blessed lakes, Bihar is home to a plethora of hidden gems which can let you explore different cultures at the same time.
5. Historical Places
Bihar might be a lesser known vacation destination, however the same feature saves you from the rattling crowd and adds more charm to a trip here. Leaving you spellbound with the brilliance of craftsmanship and splendid architecture, there are numerous Historical Places in this state.
Once known as "Magadha", Bihar has been a seat to numerous different dynasties and an essence of this can be easily seen in its famous historical landmarks. From Golghar to Sher Shah Suri Tomb and from Barabar Caves to the Nalanda Mahavihara, one will find an array of beautiful destinations here dating back to several centuries.
The fact that many of these historical places are now in ruins has made visiting them even more adventurous. You can tour around the town of Bodh Gaya to explore a whole complex related to Buddhsim. From a tree under which Gautama Buddha delivered his sermons to a pagoda housing a giant sized sculpture of Buddha, you will come across various landmarks here which are totally worth a picture. In addition to all this, the ruins of Nalanda University will further take you back to the 5th Century and will provide you with a glimpse of the old universities.
From fortresses to tombs and from temples on the top of hills to caves, Bihar is loaded with innumerable historical places having both cultural and historical essence in them.
6. Diverse Culture & Tradition
Being a home to various different religions, Bihar has a totally diversified culture and tradition. While Buddhism and Jainism have been attracting flocks of tourists and pilgrims towards their cultural landmarks, the state has also been a hub of Hinduism. With west Bengal, Uttar Pradesh and Nepal bordering it, Bihar has become a one stop destination for different traditions and religions.
Honoring this cultural diversity with its actions, Bihar experiences various different festivals, events and special programs. From the five days long Chhath Pooja to the Buddha Purnima and Mahamastakabhisheka Festival, every nook and corner of Bihar stays loaded with lively vibes. Since the state has a stream of Ganga running through it, one will stumble upon various religious ghats loaded with saints and pilgrims throughout the day.
The rhythmic hymns, the dramatic drum rolls and the silent prayers at different pagodas, monasteries, temples and mosques make this state a hub of diverse culture and tradition. In simple words, the mornings in Bihar start with the hymns of temples, the noons get blessed with sights of wandering monks and the evenings end with blissful sounds of quran. Culture and tradition might be the "way of being" for many, but for Bihar, it is a "Way of Living".
7. Heritage Walks
If you are thinking why Bihar should be on your bucket list then one of the reasons is the numerous Heritage walks one can go on here. Once the rich state of "Patliputra", Bihar is still dotted with innumerable landmarks which are of great heritage and importance. From Nalanda to Rajgir and from Bodhgaya to Vaishali and Vikramshila, there are various famous cities which allow the tourists to explore the heritage sites while walking through the dramatic pathways.
Nalanda, being one of the oldest inhabited places in the world, is now a home to various ruins of ancient schools and universities which can be best explored by taking a walking tour through them. On your way, you will surely stubble upon various historical creations like crafts and carvings which were made without using any modern equipment but are comparatively more seamless.
The tour of Ashokan Pillar, Barabar Caves, Nalanda University, Mahabodhi Tree and other landmarks will truly mesmerize you and will let you explore this quaint state in a totally different viewpoint. Places like Bodhgaya and Vaishali will let you traverse through many ancient temples and heritage buildings which are intact till this day and are contributing to the revival of history.
All the historical and heritage landmarks of Bihar are a result of spectacular craftsmanship and an amalgamation of centuries of work and crafts and walking through them will give you a brief glimpse into the way the locals live.
8. Art and Craft
The development of Art and Craft in Bihar can be traced back to the fifth century BC, when paintbrushes, pigmented colours and even colouring boards didn't even exist. Being evident that it has been the home of the very first paintings of India, Bihar has seen a big leap in its crafts culture. From handicrafts to Madhubani Paintings and from Block paintings to Bawan Buty, the variety of crafts done here is truly a big one.
With each of its cities dealing with different art procedures, the "Madhubani Art" from Mithila has become one of the most famous procedures among all. Just like mandalas, Madhubani Art deals with creating paintings with geometrical figures only and not using any other criss-cross lines. The diverse use of natural colour pigments and making the painting without the use of any equipment has attracted flocks of tourists to try this artform.
From miniature paintings on paper and leaves to patchworks on clothes and leather crafts, the variety of handmade items one can find in Bihar is truly a big one. Other than Madhubani, other famous craft and art techniques one can find in Bihar include Sujani Craft – a soft material made for newborn babies, Aplique and Kashid – an ornamental needle work on cloth and Sikki Craft – items made of "Sikki grass".
9. Yoga Lovers
Saving it for the last, but the relation of Yoga and Bihar goes back many centuries. With decade as well as century old yoga schools, Bihar has been inviting flocks of tourists towards this practice. Considered to be the science of personality, science of consciousness and science of creativity among many, this practice has been followed through various centuries and has been providing solace to mind, body and spirit at the same time.
Yoga or "Yog" is one and the only health practices in the world which has never been proven fatal for any living being. Munger, being the hub of Yoga in Bihar was the very first place where Sri Satyananda Sarasvati felt a connection to this practice and worked towards the development of elevation of human consciousness through different "Asanas".
Currently, many different yoga schools have been opened at and around this specific location where all Yoga Lovers can bond with nature as well as their own body while undergoing various training and classes.
Upon your visit to the small town of Mugner, you will develop a deep understanding, connection and development of yoga vidya within you. A day in these yoga centres will ensure that you get yogic as well as spiritual sustenance as well as ancient wisdom for development and evolution.